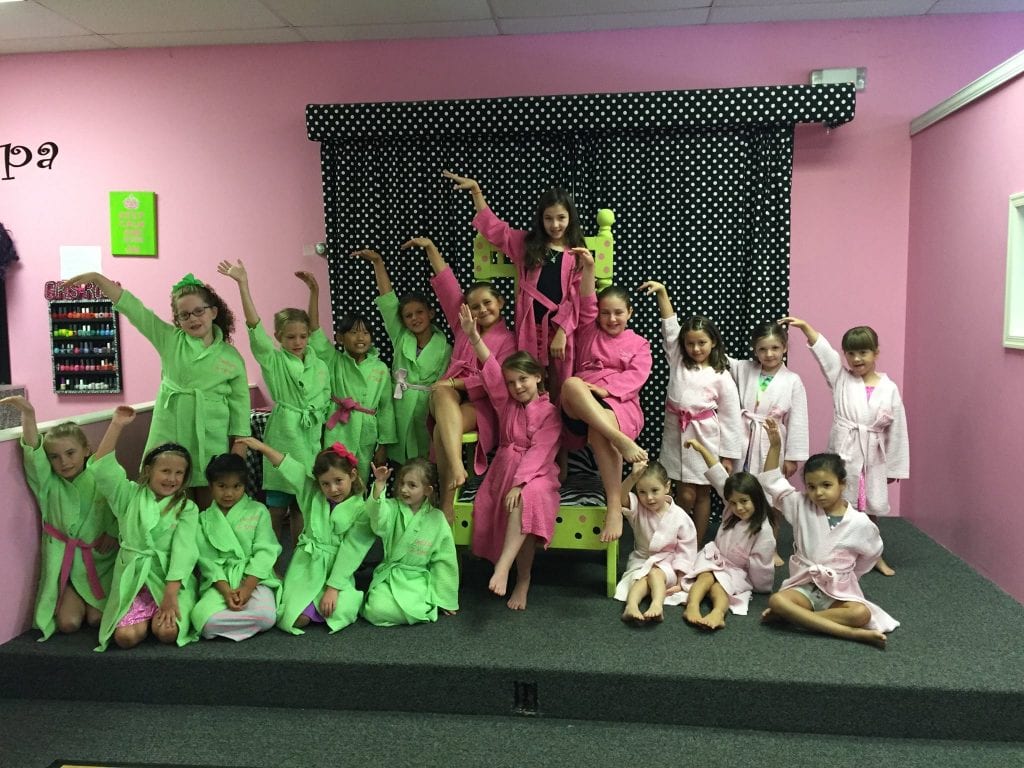 Long Island Summer Camp 2017 Schedule
HOOORAY for SUMMER CAMP!
Don't wait until the last minute to reserve your Diva's spot! Summer Camp always fills up fast. Make sure your Diva is signed up early. You can sign up for all events on Eventbrite here.
Summer Sundae Kick Off Sun, June 25, 2017 11am-1pm
Celebrate the start of Summer the diva way with our 5th Annual Sundae Summer Kick Off!
Your Diva's will be prepared for summer at this beach party with:
Mini pedicures
Mini manicures
Glitter tattoos
Pizza lunch with drinks
Make your own ice cream sundae
The 6th Annual Sundae Summer Kick Off is $29.99 per child. Reservations are required as space is limited. This popular event sells out EVERY year! SIGN UP HERE
June Summer Glamour Diva Camp
Looking for something for your Diva to do during the Summer?
Our camp is full of fun and exciting daily activities!
Camp runs 10am-1pm each day, Monday June 26 to Friday, June 30.
Camp is $45 each day (or register for all 5 days for $215). Camp includes dress up lounge, dance parties, services, daily themes and crafts, snacks and lunch.
Reservations are required, space is limited. Full deposit is required to reserve your Diva's spot. Call 631-608-4710 to reserve tickets or purchase online at eventbrite.com.
Long Island Camp Themes and Schedule
Day At The Beach Monday, June 26th from 10am-1pm
Each child will decorate their own t-shirt (provided by us) with markers and colored sprays and create their own sand art craft!
After the craft is finished, we'll have a dance party and cool down with an Italian ice.
PJ Movie Day Tuesday, June 27th from 10am-1pm
Pj Movie Day!
Have your diva come in for a day of rest in her cozy pajamas to watch a movie, have popcorn and decorate her own pillow case summer designs. Don't forget your slippers and stuffed animals!
Unicorn Day! Wednesday, June 28th from 10am-1pm
Unicorn Day!
Does your Diva love unicorns? Drop them for a day of Unicorn fun! Make your own rainbow gloss, rainbow glitter braids with light make up, unicorn craft, rainbow bagels, disco ball dance party and more!!.
Sweets And Treats Day Thursday, June 29th from 10am-1pm
Come decorate your own cupcake and take some home! Then divas will enjoy more cupcake-licious activities.
Finish the camp day off with a dance party and a candy goodie bag.
Makeover Spa Day!, Friday, June 30th from 10am to 1pm
Makeover Spa Day! Drop your Diva off to get pampered!! Robe service and pink lemonade toast at the door sets the scene to manicures, pedicures, facials, glitter tattoos and finish the day off with a dance party and make your own ice cream sundaes.